Cutting Boards
Hennig Gasket & Seals has a long relationship with Allpax Gasket Cutter Systems as a distributor of their rigid cutting boards as well as flexible packing hooks, cutting blades, heavy-duty cutter kits and center pins.
Allpax Cutting Board
The Allpax cutting board is an 18" x 18" rigid board with a plastic cutting pad featuring a non-slip, textured surface designed to reduce glade friction, breakage, and reseal after each use.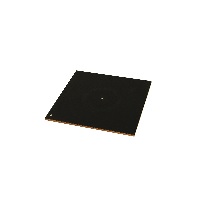 Hennig Gasket & Seals is a distributor for a wide range of ALLPAX gasket cutting accessories including their rigid cutting board.  We stock the most popular items for same day shipping.  Contact us Today.